Family run-business established for over 60 years
About Us at Sewing Machines UK
Over 60 Years Of Experience
Established in 1960, we opened our first ever shopfront at 162 Highstreet Deptford, laying the foundation for Sewing Machines UK as it stands today. While the Deptford shop is no longer available, our mobile engineers and Brockley drop-off location ensure that we still cater to the needs of the London area.
What Do We Do Now?
We offer a new shopping experience all with easy parking directly outside the front door. We are Kent's largest supplier of all your sewing, quilting, overlocker and embroidery needs.
We have expert demonstrators on hand happy to help, with 100s of machines in stock as well as a huge range of display machines.
We repair & service all brands of machines both domestic and industrial.
Our expert engineers are onsite, full workshop facilities, huge range of machines, haberdashery, spares & accessories.
our-history
1960
1978
1986
2014
2020
Over 60 Years Experience
You've surely noticed our impressive 60+ years of expertise. Now, let's embark on a journey through time, exploring notable moments that have shaped our family company!
162 Highstreet Deptford
We Opened Our Very First Shop
Our establishment opened its doors in 1960, marking a significant milestone as our inaugural store located at 162 Highstreet Deptford. This physical location became a hub for Londoners seeking to explore and purchase our selection of sewing machines.
Tony Joined The company
As 1978 rolled in, Antony joined his dad in the business, marking the official transformation into a family business. Their expansion in the London store was destined to continue.
181 Deptford Hightstreet
We Moved To Our Second Location
In 1986, the business experienced significant growth, particularly in the industrial market. As a result, we required a larger facility to accommodate the sales and servicing of machines. We came across an ideal opportunity at 181 Deptford Highstreet, which offered a spacious shopfront and additional room for our engineers.
Subtitle
We Became A Limited Company
Unit 1, Sabre Court
We Opened The Gillingham Head Office
In 2020, with the onset of COVID-19, there emerged an increased demand for larger spaces due to the necessity of social distancing. This presented an opportune moment for a significant transformation. So, we relocated to Gillingham business park and launched our sales website. This allowed us to acquire more space, hire additional engineers, and become as we are today!
In store
TRY BEFORE YOU BUY!
Don't forget, free delivery on ALL new machines ordered online!
Remember that once you buy a machine from us, whether it's online or in one of our physical stores, you'll receive free lessons and backup support!
The Launch Of Our Channel
Youtube
In 2021, we launched our YouTube channel with the primary objective of showcasing the machines we have available for online purchase, while also offering valuable tutorials and helpful tips to our customers.
Currently, our subscriber count has reached an impressive milestone of 2000, with continuous growth as we release new videos regularly.
Check out our most recent video here!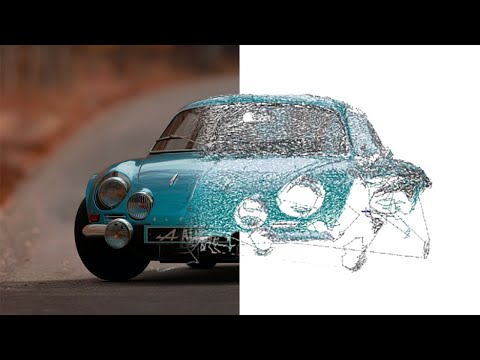 Over the years
Business Cards